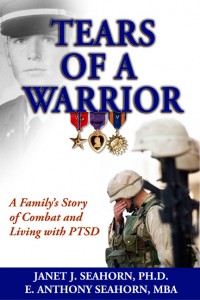 Tears of a Warrior: A Family's Story of Combat and Living with PTSD: Are you able to describe five characteristics of a combat veteran who is suffering from trauma (PTSD)?
Tears of a Warrior is a patriotic book written about soldiers who are called to duty to serve their country. This is a story of courage, valor, and life-long sacrifice.
After the cries of battle have ended, warriors return home to face their physical and mental challenges. Some who made the supreme sacrifice return home in a box draped in the American flag. Those more fortunate, often scarred for life, try to establish a new beginning for themselves and their families.
Unfortunately, for many veterans and their families, life will never be the same. Society, overall, is simply too far removed from the realities of combat and a world filed with atrocities to truly comprehend or appreciate the experiences of returning veterans. If we send them, then we must mend them.